How to Invest Wisely in your Hearing Healthcare
36 million Americans (1 in 10 people of all ages) have a hearing loss. 9 million of these people have invested in hearing help. Yet, close to half of them are unhappy with their hearing investments or their hearing healthcare provider. This is a sad and unacceptable statistic – one that Avalon Hearing is committed to changing through education and awareness. It's hard enough to bring yourself to invest in hearing aids. And you sure don't want them to end up in a drawer. So how do you invest wisely in your hearing healthcare?
AVOID being a SHOPPER or a PATIENT
There are basically three kinds of people in the market for hearing help. They are the product shopper, the passive patient and the informed consumer.
The product shopper looks at purchasing hearing aids the way they buy a television. They think they are simply buying an electronic device and are influenced mostly by the price. The shopper can be seduced by the money he may save without realizing he is buying so much more than an electronic device. In the May 2005 edition of AARP, Richard Gans, president of the American Academy of Audiology, was quoted saying, "A hearing aid is only as good as the professional who evaluates the patient, chooses the best technology, fits the hearing aids and, perhaps, most importantly, offers training and follow-up." Product shoppers are usually the most unhappy with their purchases so be careful not to approach your hearing healthcare strictly as a shopper.
The next kind of person is the passive patient. The patient typically thinks he has to stay within his HMO or insurance network to seek help. Ironically, 90% of people with medical coverage do not have hearing aid benefits. The patient does the right thing and mentions his hearing loss to his doctor. Next thing you know, all these tests are being administered and hearing aids are being prescribed. Many people describe this experience as being run through the mill. If the patient is compliant and gets hearing aids, he usually has little understanding of what to expect from them. This only contributes to more unhappy hearing aids wearers.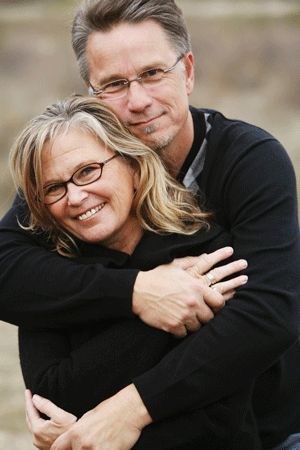 Become an INFORMED CONSUMER
Last of all is the informed consumer. The informed consumer learns all he can about hearing loss without getting bogged down by information overload. Information overload may overwhelm someone or give them a false sense of doing something about their hearing loss. The informed consumer may visit a few offices before he finds a hearing healthcare provider that he feels comfortable with and can trust. He expects to be a partner in the decision and the care of his hearing. He refuses to invest with anyone who makes him feel like a number in the healthcare system or a victim of high-pressure sales. Ultimately, the informed consumer gets the best value and makes the best decisions about his hearing healthcare.
To become an informed consumer, book your seat for the next EDUCATIONAL Seminar offered by Avalon Hearing.
Or take advantage of our no cost / no obligation Free EDUCATIONAL Hearing Test and Consultation and learn all you can about yourself and your unique hearing loss. Free Hearing Evaluations
The Avalon HEARING-for-LIFE Program
At Avalon Hearing Aid Centers, we go far beyond the selling and fitting of hearing aids.
We enrich people's lives by keeping them connected. Avalon's HEARING-for-LIFE Program is our personal commitment to help you hear the best you can…for life! Now, and in years to come. You might say, "We adopt you!" Here's what you can expect:
We treat you like family
We want you to be comfortable, right from the start.
During regular office hours, you will speak to a real, live person.
When you call or visit us, you will be welcomed in a friendly and respectful manner.
We take the time to get to know you and answer all of your questions and concerns.
Educate and Inform
We offer regular seminars to educate you about hearing loss and the importance of early detection and successful treatment.
People who attend our seminars are so well informed that they make the best decisions possible for themselves and their families.
We take extra time during your EDUCATIONAL Hearing Test and Consultation to explain your test results in an easy to understand way. The more you know about your unique hearing, the happier you'll be with your hearing aid fitting.
We provide additional classes for you and your family to make communication as easy as possible because hearing loss affects you and your loved ones.
Most Thorough Hearing Test You'll Ever Have
We go far beyond the standard testing of hearing.
We take a comprehensive case history and lifestyle assessment, uncovering your individual hearing and communication needs.
We do extensive speech testing to determine if, and to what degree, hearing aids will help you.
We measure your sensitivity and tolerance to loud sounds.
We test in real-life situations to determine how well your brain is able to process speech in the presence of noise.
Our testing and consultation take 90 minutes because we gather this extra information to ensure the best hearing solution for you.
Most Thorough Hearing Test You'll Ever Have
Prior to your commitment to invest, we discuss realistic expectations of physical fit, comfort and adjustment to amplification.
Both the benefits and limitations of hearing aids appropriate to your specific hearing loss will be carefully explained.
We thoroughly review how much hearing aids will help in your various listening environments.
We document the degree of improvement you can expect.
You will receive a copy of this information for your records.
We are committed to finding a hearing solution that matches your hearing loss, your lifestyle and works within your budget.
We respect that the final decision is always yours.
Verify Your Hearing Aid Fitting
Higher levels of patient satisfaction are achieved when the benefits of hearing instruments are verified.
We do this by verifying your speech understanding at delivery and during follow-up visits.
You will know exactly how much better you are hearing with amplification.
Exceptional After Care and Lifetime Service
Our Patient Care Coordinator will call you within 48 hours to check on you when first fitted with new hearing instruments.
You receive a minimum of 4 to 6 weeks of post fitting appointments for adjustments and aural rehabilitation. Research has shown that the 'average' brain needs this time to adapt to hearing in a new way.
We work with you every step of the way so you feel comfortable with your new hearing instruments.
We schedule regular check-ups every four months to keep your hearing aids working well for you.
We regularly monitor and test your hearing for changes.
Adjustments and reprogramming of your hearing instruments are done at no extra cost to you. All of this is done to keep you hearing the best you can for life!
Warranty and Loss & Damage Insurance
All new instruments are covered by one to three years of Warranty plus additional Loss & Damage Insurance to protect your investment.
Should your hearing aid be lost or damaged while in warranty, it will be replaced for a small deductible.
Out of office repairs are returned to you in 1 – 2 weeks. No unnecessary delays.
60-Day Return Privilege
Avalon offers an extended money-back guarantee – longer than state law requires.
We want you to be comfortable with your hearing instruments and make sure they are right for you.
Warranty and Loss & Damage Insurance
All new instruments are covered by one to three years of Warranty plus additional Loss & Damage Insurance to protect your investment.
Should your hearing aid be lost or damaged while in warranty, it will be replaced for a small deductible.
Out of office repairs are returned to you in 1 – 2 weeks. No unnecessary delays.
Emergency Appointments Available
Should you need immediate hearing care, an appointment will be made within 24 hours of your request.
We Work Closely with Your Doctor and Insurance Company
Complimentary Physician reports will be sent to your doctor.
All insurance paperwork and billing will be filed on your behalf when applicable.
FREE Second Opinions, no matter what insurance you have.
Avalon's HEARING-for-LIFE Program ensures that you hear and understand the best you can, now, and in the years to come. We adopt you for life!
I truly love this place they treat you more than just a client but more likefamily right off the bat! Front desk lady is super nice and my audiologist is wonderful. They actually care about your needs rather than shove something you might not benefit from. They're very practical, professional and listen to all your concerns. I would highly recommend this place to anyone in need of a hearing aid.
I instantly felt I was in good hands when I met Betty when I was in need of replacement hearing aids. And so I drove two hours to get to Avalon and didn't regret the extra effort for even a moment. I've had hearing loss for years and loved the hearing aids I got six years ago but it was time to replace them when my cat chewed one of them. And I'm so much happier with the new ones! The technology has vastly improved but also Betty's exam was so thorough. I learned things about my hearing I'd not known. And she was very thoughtful about which devices I should consider. Betty has a lovely, caring manner along with a high level of expertise. This is not a hard sell business but rather a satisfaction guaranteed process.
Been part of Avalon family for almost 2,years and have always loved their personal care and the receptionist are top notch to make sure the patients don't mishear appointments. If you ever get to attend a class it's completely worth it!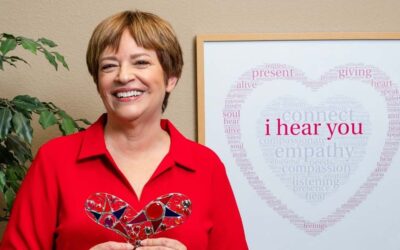 Dear Avalon family, Thank you for opening up and reading, Take Heart today. This is the 100th edition of Take Heart so I am taking time to see what's on my heart about human connection and hearing. I only know about this milestone because of Stu Stu collaborates with...
read more