Support A Loved One To Test Their Hearing
When Hearing Loss Is a Family Matter
Hearing loss not only affects the hard-of-hearing person, it impacts the entire family. It's frustrating when you talk to someone and you have to repeat what you've said. Conversation gets interrupted and there's a breakdown in the spontaneity of communication. Sometimes you decide that what you just said is not worth repeating. You find yourself saying, "Never mind," more often causing your loved one to feel left out. Simple statements and questions begin to substitute the longer, more interesting discussions you once had. This results in a loss of intimacy and a sense of loneliness for both of you.
For the hard-of-hearing person, it is exasperating to ask people to speak louder only to have them drop their voice at the end of a sentence. And when people speak louder, it often sounds like they're annoyed or angry since the intonation of one's voice changes. This coupled with arguments over the volume of the TV causes defensiveness and a lowering of self-esteem.
You'd like to help but most people with hearing loss don't like to admit it. They may fear hearing loss as a sign of weakness or old age. It's easier to accuse you of mumbling than to admit their problem. Or they may have outdated views on hearing aids. Ironically, an untreated hearing loss is much more conspicuous than a hearing aid.
Why You Should Bring A Loved One To A Hearing Test

Comprehensive
We offer the most thorough hearing test and consultation they may ever have! That's because we administer all of the standard hearing tests plus SIX additional tests that most clinics don't take the time to do. This extra information determines if, and how much hearing aids will help your nominee. Then, and only then, you can  decide together whether you are ready to get hearing instruments.
Zero Obligation Care
Our goal is to help you and your nominee completely understand what is happening with their hearing, regardless of their insurance or current provider. We will help break down what is occurring right now, what you both can expect going forward and how you can both live well with this hearing loss. You will be provided a series of available solutions and resources upon completing the hearing test.

Personable
Finding the best solution to hearing loss is an ongoing commitment. With Avalon, you are part of a family and community that will urge you to make the extra effort to truly find a long lasting hearing solution that fits your lifestyle. Get to know our team and see just what it means to be part of the Avalon family.
The Best Ways To Approach Hearing Loss With A Loved One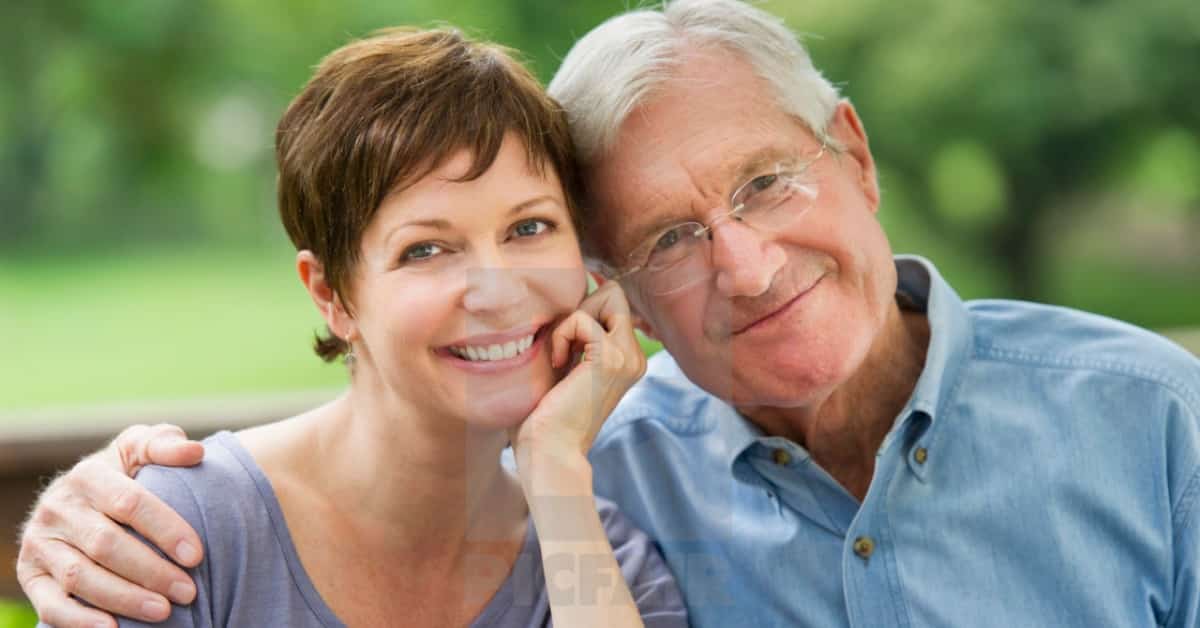 End the Blame Game…
But no one is to blame. Anyone suffering from gradual hearing loss must go through a grieving process before they can seek help. This process includes stages of denial, sadness, anger and finally, acceptance of one's hearing problem.
You can help a loved one through this process more easily by doing the following:
01
Do not criticize, condemn, nag or make fun of your loved one and their hearing problems.
02
Use "I" statements rather than "you" statements. The next time you are accused of mumbling, say, "I'm concerned about your hearing. Would you please get your hearing checked?" That's it! Don't justify your request. Justifying sets up the possibility of a power struggle, taking the focus away from the real problem – their hearing loss.
03
Get informed. Book you and your loved one into Avalon's EDUCATIONAL Seminar. This acclaimed seminar is usually served with breakfast so you can make it a date! They say that breakfast is the most important meal of the day…especially if you have hearing loss. The more information and awareness you both get, the sooner your loved one will go through this grieving process and seek help.
04
Don't talk about hearing aids. Talk about a hearing test. Even if your loved one does not think he or she needs help, Avalon's Free EDUCATIONAL Hearing Test and Consultation will tell both of you exactly what they're hearing and what they're missing. And it will educate you, specifically about their unique loss. Then, together, you can make better informed decisions about  your family's hearing healthcare.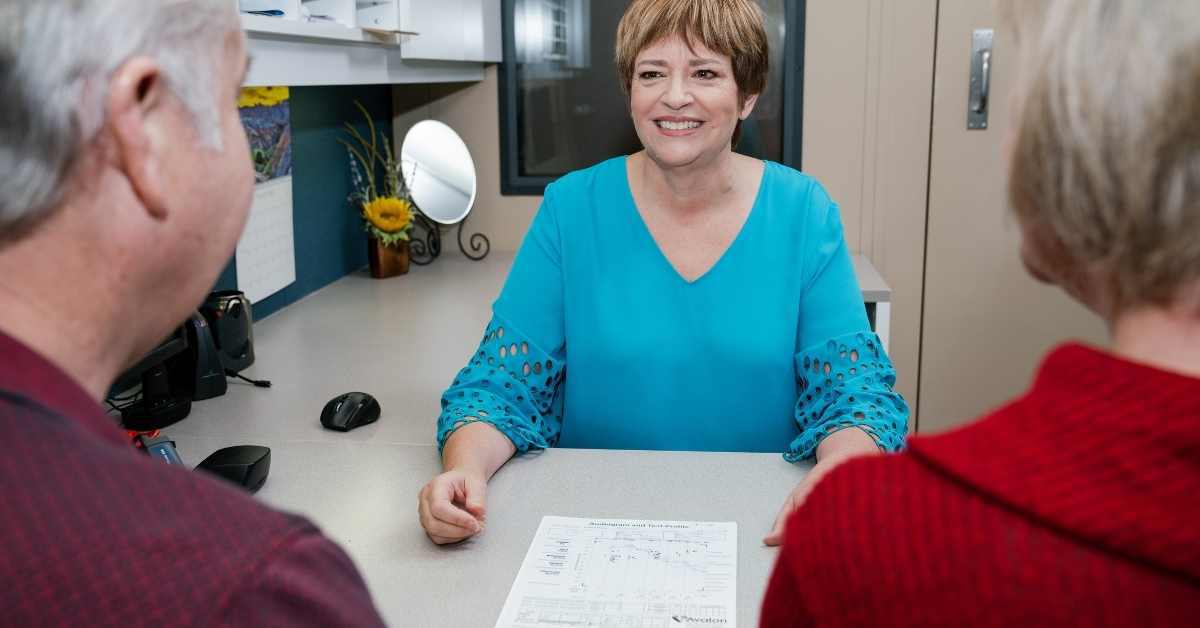 Helping A Loved One With Hearing Loss
If you or a loved one needs help with hearing loss, please take the time to read this wonderful guide about how to tackle it together as a family. 
What People Are Saying About Avalon Hearing
Always expert, personal and caring service. Couldn't speak more highly than of Avalon Hearing. Life style is so important and the care I have consistently received to modify my settings or get my aids repaired quickly (although they seldom need it) has been outstanding. Every staff member with whom I have come in contact has been great. I have recommended Avalon several times and will continue to do so.
My mom is 92 and had her first hearing test. We were blessed to be seen by Betty. She is very caring, honest and nurturing. Betty took the time to explain my mom's Hearing loss and gave us options. She found one that worked for my mom. I am so grateful and happy to be part of the Avalon family. thank you!
I highly recommend Avalon and Betty in particular. She is the kindest, dearest, most caring professional person I've had the good fortune to meet. She is dedicated to finding the perfect individual hearing solution for each client. We've been with Avalon for 11 years now and wouldn't consider going anywhere else.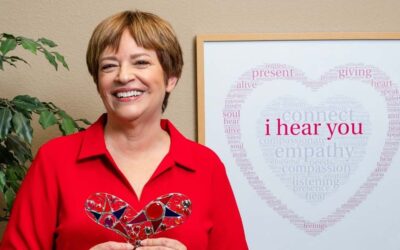 Dear Avalon family, Thank you for opening up and reading, Take Heart today. This is the 100th edition of Take Heart so I am taking time to see what's on my heart about human connection and hearing. I only know about this milestone because of Stu Stu collaborates with...
read more