Are you ready to hear your best?
Free Educational Hearing Test
Get The Best Hearing Test Of Your Life
Hearing loss affects 1 in 10 Americans and can quietly wreck your health, happiness, and productivity if left unchecked. With Avalon, you get a comprehensive Free EDUCATIONAL Hearing Test & Consultation to determine if hearing aids will help your unique loss and lifestyle.

Comprehensive
We offer the most thorough hearing test and consultation you may ever have! That's because we administer all of the standard hearing tests plus SIX additional tests that most clinics don't take the time to do. This extra information determines if, and how much hearing aids will help you. Then, and only then, you decide whether you are ready to get hearing instruments.

Educational
Our goal is to help you completely understand what is happening with your hearing. We will help break down what is occurring right now, what you can expect going forward and how you can live well with this hearing loss. You will be provided a series of available solutions and resources upon completing this test.

Personable
Finding the best solution to hearing loss is an ongoing commitment. With Avalon, you are part of a family and community that will urge you to make the extra effort to truly find a long lasting hearing solution that fits your lifestyle. Get to know our team and see just what it means to be part of the Avalon family.
Schedule An Educational Hearing Test
The Avalon Hearing Test Process

Enter your Information
01
Enter your contact information to take that first, important step towards better hearing and living.

Speak with our Client Care Coordinator
02
Angel, our Client Care Coordinator, will call you and explore what your next step should be in your hearing care. Most appointments can be scheduled within 3 business days.

Connect with a Hearing Healthcare Provider
03
At Avalon, you won't just be seen by a Hearing Healthcare Provider, you'll be adopted! We'll take the time to get to know you. WHO you choose as a provider is just as important as getting the right hearing technology.

Get an EDUCATIONAL Hearing Test & Consultation
04
You'll receive 6 extra tests that most medical clinics and retail stores don't do. These tests will help you make the best decisions about your hearing care. You can't make a mistake at Avalon.

Get Adopted!
05
If you would benefit from new hearing technology, and you choose Avalon to help you, you'll be adopted! Avalon's ALWAYS Care Program ensures you hear the best you can, now and for years to come.
What People Are Saying About Avalon Hearing
Avalon Hearing has provided me with caring, compassionate and professional care since 2001. I have always been comfortable contacting them with any issue- big or small-and I have always been treated with patience and respect. I am now enjoying the absolute miracle of Bluetooth technology. It has enhanced my life in ways I never imagined. Embracing new technology as we age can be intimidating but don't be afraid! Betty and Mike and the entire team have walked me through each step of the way over the years and I am grateful.
Just had another great experience at Avalon Hearing Aid Center. I was introduced to Alan Mateer, who took great care of me. Alan is a very nice young man who knows what he is doing, and I left the office with a smile of success. I can't emphasize the importance of good hearing health. Avalon has been taking care of me for 8 years now.
This is hearing aid service at the highest levels. They carry best quality Starkey products, which update with the latest innovations. The staff at AVALON are super smart and friendly, from the people who call for appointment reminders to the audiologists. In solving my hearing problems, they really game me MY LIFE BACK! At work as a teacher, I could hear and understand my students again, and at home, I could finally understand my precious family.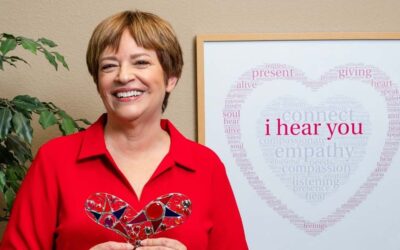 Dear Avalon family, Thank you for opening up and reading, Take Heart today. This is the 100th edition of Take Heart so I am taking time to see what's on my heart about human connection and hearing. I only know about this milestone because of Stu Stu collaborates with...
read more