Welcome to Avalon Hearing
Giving Sacramento a warm, personal approach to hearing care. Whether it's your first time experiencing hearing loss, looking for help with hearing aids, or someone you know is struggling with hearing, you've come to the right place. 
Sacramento Location
1260 Fulton Avenue, Ste B
Sacramento, CA 95825
Fair Oaks Location
8146 Greenback Lane, Ste 100
Fair Oaks, CA 95628
Helping You Hear the Best You Can…for Life!
We work with people who want to hear better and  then, help you hear the best you can for life… your life now, and for years to come! We believe that your hearing care involves so much more than just buying hearing aids.
It starts with an EDUCATIONAL Hearing Test and Consultation. People tell us that it's the most comprehensive hearing test they've ever had, guiding them into making the best decisions about their hearing for themselves and their loved ones.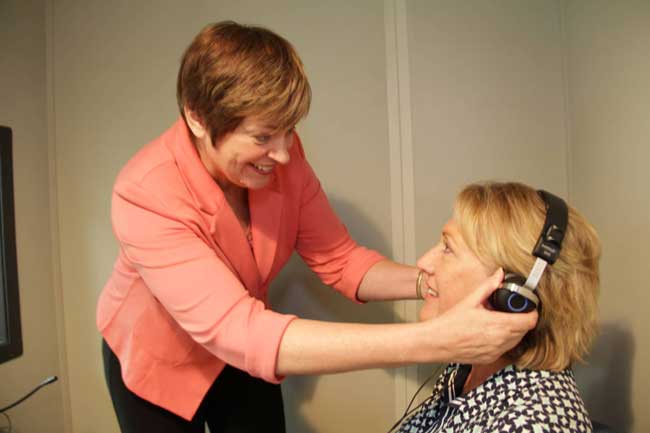 How Avalon Helps People with Hearing Concerns

90 Minute Test
We take the time you deserve and educate you about your hearing. We do 6 additional tests that most providers don't do. This extra time we spend together helps guide you to make the best decisions about your hearing care.

Fits Your Lifestyle
We take even more time to learn all we can about you, your lifestyle and your  hearing needs.  With over 600 different hearing aids on the market, we'll find the right hearing solution for you. That's part of how we keep you hearing the best you can…for life!

Education First
Hearing aids are only a part of the solution in treating hearing loss. True understanding begins with educating you about your hearing and continues throughout  your lifetime care with Avalon.

Personal Approach
From your very first visit to Avalon, you'll experience a warm, more personal approach.  We want to know you for the unique person you are because you are so much more than a pair of ears.
Get Educated About Your Hearing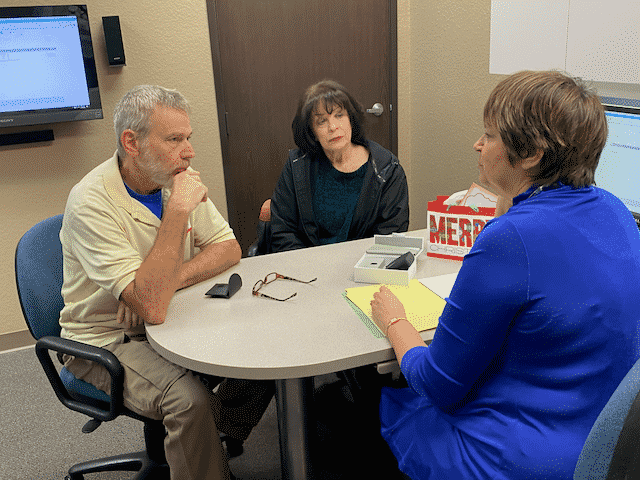 At Avalon, we spend an unheard-of 90 minutes together for your initial EDUCATIONAL Hearing Test and Consultation.
We teach you and your loved ones, first, because you need to know about your unique hearing loss and your hearing options.
Our 10-step hearing test determines if you need hearing instruments and if you do, just how much they will help you hear and understand.
We offer Free EDUCATIONAL Hearing Tests as a community service – with no cost or obligation to you!
We also provide FREE SECOND OPINIONS, no matter what insurance you have. And we work with most insurance companies.
Not quite sure about hearing aids, yet?
You are not alone. That's why we believe in education.

Know Your Brands
Each hearing aid brand has a variety of pros and cons. We help take the confusion out of getting hearing aids. We are here to answer all your questions and share our best recommendations.

Be Informed
Take home our great literature about the variables you should know about when picking hearing aids. People who participate in our free seminars end up making the best decisions for themselves and their families.

Take A Test Drive
First time trying hearing aids? Try a few of the different types of hearings aids in our office and see what works best for you. We work hard to find the absolute best fit for your lifestyle.

Join The Family
At Avalon, we take a warm, personal approach to your hearing care. It's important that you can be honest with your provider about what works and what doesn't. You should make a regular visit to your provider at least every 6 months.
Sacramento Location
Avalon Hearing Aid Centers, Inc.
1260 Fulton Avenue, Ste B
Sacramento, CA 95825
Fair Oaks Location
Avalon Hearing Aid Centers, Inc.
8146 Greenback Lane, Ste 100
Fair Oaks, CA 95628
What People Are Saying About Avalon Hearing
Avalon stays with you throughout the hearing aid process. The Avalon team works to make sure you have the best hearing possible. Their patience and kindness combined with their knowledge and technical skills make for an incredible experience. I recommend Avalon highly and without any reservation.
We feel very lucky to have found this place, Avalon Hearing. First was the hearing test. Second, Betty explained to us, in a way we could understand, how hearing, and hearing loss, works. Jean was fitted with a hearing aid, it helped her much more then the one she had. We come in for regular scheduled tune ups, as technology improves, we stay updated to keep Jeans hearing as good as possible. Over time we have become family
The ONLY place to go for hearing aids! My goodness; the overwhelming care, kindness, thoroughness, explaining of the process can't be over stated. Once one becomes a client, one is adopted by this staff! Hearing aids are checked and cleaned regularly at no more charge. Hearing is tested, ears checked and any issues are resolved. They KNOW each and every client as a family member!