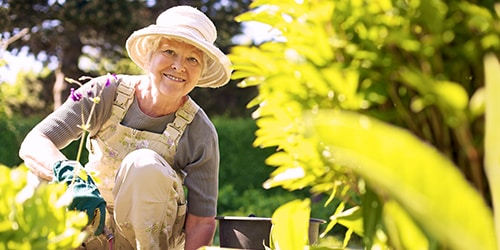 My Mom says, "Age is just a number they pin on you. It doesn't mean a thing."  I think to myself that it doesn't mean a thing unless we put meaning on the age we are. I'm curious. What comes to mind when you contemplate your age? That number that they pin on you?
May I get personal and tell you about my Mom?
Two weeks ago, my Mom tripped on her bathrobe and took a fall. She broke her left wrist and has a small fracture in her hip. She was in the hospital for 10 days and is now in a rehab facility.
As I listened to her speak of her pain, fears, and frustrations, it occurred to me that the nurses and doctors do not see who she really is. They do not see all of her. They only see a frail 91¾-year-old woman. (Mom insists on adding the ¾ year in there!)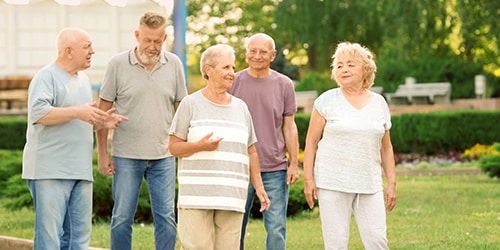 They don't see the 14-year, old girl who was a voracious reader, who was devastated when she watched the only book she owned, Alice in Wonderland, blown to pieces. Pages from her book scattered through the air when a bomb destroyed the front of her family home in Holland during World War II.
Nor do they see the young woman of 22 so deeply in love with the young man who would become my father. He served in the army for two years as did all young Dutch men at that time. He was able to come home on the weekends, but Sunday afternoon always came too soon. She would walk him to the train station, waving goodbye from the platform, her heart aching. When Mom told me that story, she acknowledged that her heart still ached when she thought of him boarding the train. That was almost 70 years later.
They don't see the dedicated and smart bridge player who became a Life Master in duplicate bridge. Over a fifty-year span, she brought grace and kindness to a competitive card game. People loved being in this woman's company.
There is also the 72-year, old seamstress who had already sewn over two hundred outfits for her four daughters over the years. For Christmas 2001, Mom made matching flannel pajamas for everyone in our family. I believe that was 15 pairs of pajamas!  This became a Christmas tradition. At 90, Mom put away her sewing machine but only after sewing pajamas for the youngest member of our big family, her 3-year old great-grandson.
Why am I telling you this?
Because I want you to know that "Every age we have ever been is who we are." That's what author Anne Lamott claims. Or take Sandra Cisnero's short story entitled "Eleven" which explains this idea of being every age we have ever been: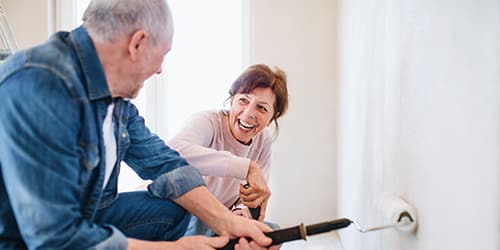 "What they don't understand about birthdays and what they never tell you is that when you're eleven, you're also ten and nine, and eight, and seven, and six, and five, and four and three, and two and one. And when you wake up on your eleventh birthday you expect to feel eleven, but you don't. You open your eyes and everything's just like yesterday, only it's today. And you are – underneath the year that makes you eleven.
Like some days, you might say something stupid, and that's the part of you that's still ten. Or maybe, some days you might need to sit on your mama's lap because you're scared, and that's the part of you that's five. And one day, when you're all grown up, maybe, you will need to cry, like you're three, and that's okay. That's what I tell my Mama when she's sad and needs to cry. Maybe, she's feeling three."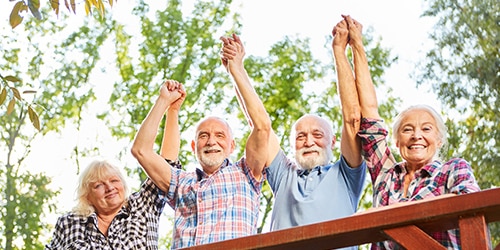 Isn't this a beautiful way to think of our age?
I am every age that I have ever been, and I can hold the essence of any age carefully in my heart. I can call on the free spirit of my five-year-old self. My inclusive ten-year-old who loves to create events (circuses and concerts) for the neighborhood kids still lives inside of me. Sometimes, my shy and self-conscious, 16-year, old self shows up and I need reassurance. My committed 33-year entrepreneur wants me to make a difference whenever I can. The 43-year, old woman birthing her only child, reminds me that anything is possible. At any time, I can call on any age and remind myself of the gifts that age brings.
Then, SERENDIPITY happens!
I have been thinking and feeling a lot about age, aging, and the preciousness of time, especially relating to my Mother. Last week, Lyle (an Avalon client of 31 years!), stated that his mother, Ruth Monday, used to tell her grandchildren,

I am in awe of this comment about aging, a comment that reminds us all about who we really are – all ages we have ever been. Lyle told me this story, out of the blue.  I had not shared anything about my thoughts and here, he was talking about age.
Will you take this Avalon challenge?
The next time you look in the mirror, the next time you see the wrinkles in your skin or feel the pain in your knees or back, will you acknowledge all of who you really are? Will you remind yourself that you are every age you have ever been? Maybe even share this idea with a friend or family member. Then, notice what awareness or gifts may come from that thought?! With all of my heart, I thank you.
Yours for CONNECTED Hearing & Living,
💙 Betty Vosters-Kemp, BC-HIS
Owner, Avalon Hearing Aid Centers, Inc.
Board Certified Hearing Instrument Specialist
P.S. Some of you may be wondering what this week's Take Heart has to do with hearing or hearing loss. Next week, I'll talk about aging and hearing. But this week, I just needed to talk to you from my heart, the heart of my one-year-old who knows that we are all connected in some wonderful and mysterious way.
Schedule An Educational Hearing Test