Hearing Aids in Fair Oaks, CA
According to the National Institutes of Health, hearing loss is the third most prevalent health issue in the United States. More than 37 million adults have some trouble hearing and 2 to 3 children out of every 1,000 suffer hearing loss in one or both ears.
But only 20 to 30 percent of the people suffering from hearing loss actually use hearing aids. Even when hearing aids are finally in use, it may take up to 10 years after diagnosis before being fitted. This is a significant health issue because uncorrected hearing loss has been linked to lower productivity, social isolation, depression and other issues, including balance and even dementia.
Hearing loss often comes about gradually and may not be pinpointed for what it is. Some of the most common signs of hearing loss are:
People seem to be mumbling or speaking too softly.
You prefer the TV louder than other people.
Difficulty keeping up with conversations among friends in a restaurant environment.
You have difficulty hearing on the phone.
You find yourself increasingly more impatient or withdrawn in social circumstances.
Research into the psychological impact of hearing loss indicates that those who suffer from it are actually suffering from a disconnection from other people. An overwhelming number of Avalon Hearing Aid Centers clients in Fair Oaks, CA and the surrounding communities tell us that hearing aids have dramatically improved their quality of life.
The Challenge of Finding the Right Hearing Aids
Hearing aid technology has been proven to improve speech and sound recognition in people with
hearing loss. Why then aren't more people taking advantage? There are three main challenges.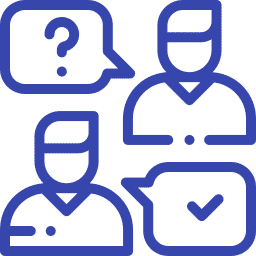 Social stigma
As technology advances, any social stigma connected to wearing hearing aids is fading away. Modern hearing devices are sleek and discreet – nearly invisible – and have none of the bulk of older devices. Hearing aids have many nearly indispensable functions including wirelessly linking communication devices such as smartphones and computers and channeling them into the range of sound you can hear. Additionally, almost everyone today is wearing earbuds or some other digital device in their ear. Hearing aids are just another variation.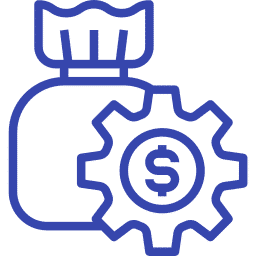 Cost
Hearing aids are an investment and health plans have not always covered the expense. This is changing. Many health plans are getting onboard as the demand for hearing improvement continues to increase, hearing device technology has become more standardized, and costs have dropped.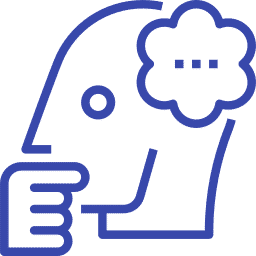 Consumer confusion
Where do you go to find out what's available? Which hearing aid model is best for me? How much do I have to pay? What service can I expect after I buy it? Does quality really matter? What about those hearing aids advertised in the back of a magazine for $50 each?
Why Avalon Hearing Aid Center in Fair Oaks, CA is Different
When our clients first come to us, they want answers. Do I have a hearing loss? How much? What kind? What are my options? That's why at Avalon, your first step is always a free, comprehensive hearing test that covers both the perceptual and social aspects of how you currently hear. It's not just numbers and graphs. A trained and experienced hearing healthcare provider will educate you on the test results and go over if hearing aids will help your specific loss and enhance your quality of life.
What makes Avalon free hearing tests unique are three things:
Our free hearing tests are comprehensive. We administer all the standard industry tests plus an extra six tests that most hearing clinics don't do. This extra information helps tailor a solution that fits your specific needs. After going over the results with your hearing healthcare provider, you will have a clear idea if and how much hearing aids may assist you and which models will serve you the best.
They are educational. We have helped people with all levels of hearing loss gain an understanding of what is happening with their hearing now and what they can expect with the assistance of hearing aids going forward. This education includes an understanding of what hearing aid types will work best for you. It cannot be stressed enough that hearing is a highly subjective perception and adjusting to hearing aids takes a little time. Having a firm understanding of the device will make this introduction smooth and quick.
We are personable. Hearing health is a deeply personal and emotional concern. We do understand. That's why we've built our practice around a family and community-style support team. We know that the improvement in your hearing that awaits you will dwarf all your concerns and considerations.
We Are Here to Help You Hear Better
Reach out to us and our client care coordinator will connect you with a hearing healthcare provider who will get to know you personally and understand your concerns and objectives. Avalon is about relationships and providing the means to experience a better life through better hearing. Once you are tested, we not only provide solutions to improve your hearing, we will help you maintain your best hearing throughout your life!
We offer the top brands of hearing aid devices for all hearing levels and lifestyles. From aids that are tucked completely in the ear canal to tiny, behind the ear devices, we've got the cutting-edge technology that will serve you best.
Schedule Your Appointment With Avalon Hearing
By providing your contact details, you agree to be contacted by us via email and postal mail. We will always respect your preferences and will keep your data safe and secure. You may unsubscribe at any time as laid out in our Privacy Policy.
I truly love this place they treat you more than just a client but more likefamily right off the bat! Front desk lady is super nice and my audiologist is wonderful. They actually care about your needs rather than shove something you might not benefit from. They're very practical, professional and listen to all your concerns. I would highly recommend this place to anyone in need of a hearing aid.
I instantly felt I was in good hands when I met Betty when I was in need of replacement hearing aids. And so I drove two hours to get to Avalon and didn't regret the extra effort for even a moment. I've had hearing loss for years and loved the hearing aids I got six years ago but it was time to replace them when my cat chewed one of them. And I'm so much happier with the new ones! The technology has vastly improved but also Betty's exam was so thorough. I learned things about my hearing I'd not known. And she was very thoughtful about which devices I should consider. Betty has a lovely, caring manner along with a high level of expertise. This is not a hard sell business but rather a satisfaction guaranteed process.
Been part of Avalon family for almost 2,years and have always loved their personal care and the receptionist are top notch to make sure the patients don't mishear appointments. If you ever get to attend a class it's completely worth it!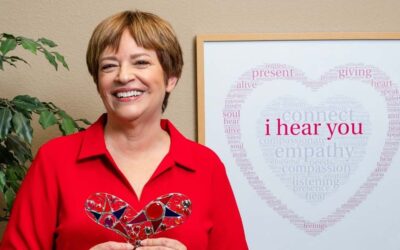 Dear Avalon family, Thank you for opening up and reading, Take Heart today. This is the 100th edition of Take Heart so I am taking time to see what's on my heart about human connection and hearing. I only know about this milestone because of Stu Stu collaborates with...
read more