Hearing Aids in Carmichael, CA
Over 37 million American adults suffer from some form of hearing loss, as do nearly a quarter-million children. Hearing loss is the third most prevalent health issue facing people in the USA. Hearing loss affects education, productivity, quality of life, temperament and socialization. It can lead to depression, isolation, misunderstanding and general frustration with life. This in turn invariably affects relationships.
Surprisingly, only about 20 to 30 percent of the people who suffer from hearing loss have sought a solution. As hearing loss can come on gradually, some people may rationalize trouble with hearing, and try to adapt to the changing conditions it presents. Trying to cope with failing hearing creates more problems than it solves. Hearing is a key component of how we gain an understanding of our world and the people in it. When hearing is problematic, day-to-day life becomes a greater struggle.
Because hearing loss often comes on gradually, often over many years, you may not identify it for what it is, at first. Human perception is adaptive. You may already be taking on unconscious habits like watching a person's lips when they speak or avoiding restaurants and movie theaters. Some of the most common signs of hearing loss include:
You frequently ask others to repeat themselves. On the other side of it, others may correct what you think you heard.
You become bored or inattentive at meetings or during lectures. You struggle to hear what is being said.
You miss dialogue lines in movies you are watching.
People seem to mumble or talk too fast or too softly.
It is difficult to hear someone whose back is turned.
You have difficulty keeping up with the pace of conversations in groups or restaurants.
When asked a question, you pause a bit longer than others to understand what had been asked.
You set the TV volume loud and others complain.
Hearing on the phone is harder.
You find yourself feeling isolated in groups or withdrawn.
It's been well established through many studies that the psychological impact of hearing loss includes a disconnection from others. If this is not addressed with a workable solution, there is a tendency to withdraw socially and make excuses for it.
One of the most startling discoveries Avalon Hearing Aid customers in Carmichael, CA report is a dramatic improvement in their quality of life and a new affinity for others.
Finding the Right Hearing Aids: The Barriers.
State of the art hearing aid technology is so advanced today, it would be almost unrecognizable just 15 years ago. Not only has the digital science improved exponentially, but also the mechanics and psychology of hearing are far better understood than ever before. Hearing aids work. Why aren't more people taking advantage?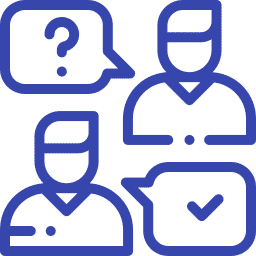 Social stigma
Hearing aids were often associated with age and indeed, many older people rely on them. However, this is far less of an issue than it has ever been. Technical designs now put a lot of power and functionality in extremely small devices that sit almost invisibly in or behind the ear, showing only a thin wire. This is the age of the earbud and other electronic ear devices, so hearing aids fit right into the style. Hearing aids keep pace with our digitally connected world by wirelessly linking to a smartphone or other digital devices and channeling them into a range of sound you can hear.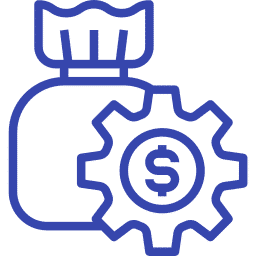 Cost
Hearing aids are an investment and some health plans have not been clear on how much they will cover the cost. This is changing and many insurance companies have gotten onboard. As hearing aid technology has become more standardized and compact, prices have dropped while features and functionality have increased.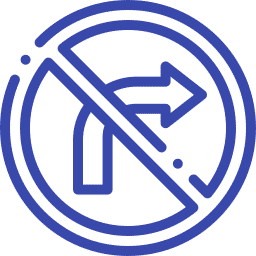 Lack of direction
Consumer confusion over where to go, wondering how to take the first step, and what choices are available can create hesitation. This is why we feel that the Avalon Hearing Aid Center in Carmichael, CA is so important. We are the place you can get your hearing issue completely sorted out, from initial free testing and consultation to the full range of solutions that will work best for you.
Why Avalon Hearing Aid Center in Carmichael, CA is Different
You know you have a problem with your hearing. You want answers. You want to understand what's going on. How much of a hearing loss do you have? What range of sounds am I missing? What are my choices to recover as much of my hearing as possible?
This is the Avalon difference: our free, comprehensive hearing tests. You get all your questions answered and have a clear idea of what needs to be done.
The Avalon free hearing tests and consultation stand out from the rest in three ways:
It's comprehensive. You get all the standard tests plus six more most hearing clinics don't do. With full information we can tailor a solution that fits your lifestyle needs.
It's informative. We analyze your hearing loss and show you what you can expect with hearing aids. You will be educated on the different kinds and styles of hearing aid brands and their features. This education is vital because hearing is a highly subjective perception and all hearing aids require an adjustment period of a week or so. Knowing how your ears and your aids are conforming to each other will help you through this introductory period.
Our consultations are personable. Our great empathy for improving your ability to hear is why our practice is more like a family or community than an office. We've built our service around that concept.
Schedule Your Appointment With Avalon Hearing
By providing your contact details, you agree to be contacted by us via email and postal mail. We will always respect your preferences and will keep your data safe and secure. You may unsubscribe at any time as laid out in our Privacy Policy.
I truly love this place they treat you more than just a client but more likefamily right off the bat! Front desk lady is super nice and my audiologist is wonderful. They actually care about your needs rather than shove something you might not benefit from. They're very practical, professional and listen to all your concerns. I would highly recommend this place to anyone in need of a hearing aid.
I instantly felt I was in good hands when I met Betty when I was in need of replacement hearing aids. And so I drove two hours to get to Avalon and didn't regret the extra effort for even a moment. I've had hearing loss for years and loved the hearing aids I got six years ago but it was time to replace them when my cat chewed one of them. And I'm so much happier with the new ones! The technology has vastly improved but also Betty's exam was so thorough. I learned things about my hearing I'd not known. And she was very thoughtful about which devices I should consider. Betty has a lovely, caring manner along with a high level of expertise. This is not a hard sell business but rather a satisfaction guaranteed process.
Been part of Avalon family for almost 2,years and have always loved their personal care and the receptionist are top notch to make sure the patients don't mishear appointments. If you ever get to attend a class it's completely worth it!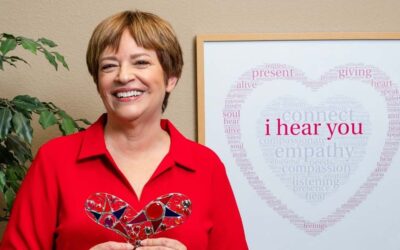 Dear Avalon family, Thank you for opening up and reading, Take Heart today. This is the 100th edition of Take Heart so I am taking time to see what's on my heart about human connection and hearing. I only know about this milestone because of Stu Stu collaborates with...
read more