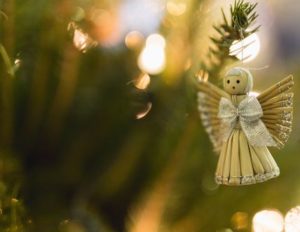 An angel on her tree
I was about 6 years old. It was the last day of school before Christmas break. My teacher asked some of us, kids, what we wanted for Christmas. The only thing I wanted was an Easy-Bake Oven. After all the kids blurted out what they wanted, our teacher told us what she wanted. She was looking for an Angel to put on top of her Christmas tree to finish decorating it. 
After school, I ran home to ask my Mom if she would take me to my teacher's house so I could sit on top of her tree and she would have an Angel for her tree. We always had a star on our tree, so I thought she needed an Angel and my name was Angel. 
My Mom thought that was so cute that she told my teacher, who was still at school grading papers. My Mom ended up taking me to the teacher's house and took a picture of me next to the Christmas tree. My teacher treated me to some cookies, and thanked me, because she now had an Angel on her tree! I was so happy to make her wish come true.
~ Angel J.
(Amazing Avalon Client Care Co-Ordinator and resident angel)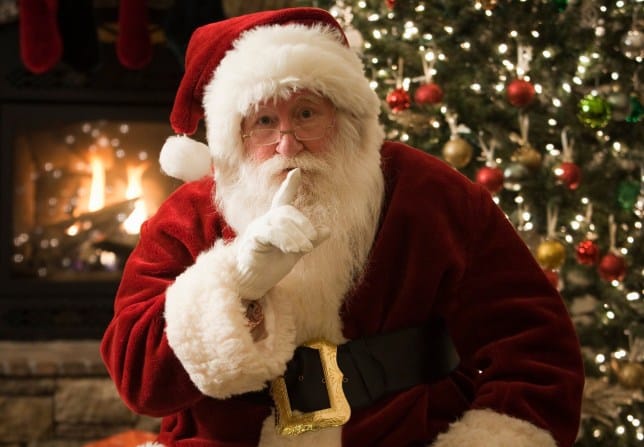 Discovering Santa
In the late 1920s, I was 5 or 6 years old when I discovered that my Dad was really Santa Claus.  Miriam, my sister, was 3 years younger.
Dad had gone to town. When he came home, we were in the living room playing.  He called to my mother and asked her to keep our attention while he took some things upstairs.  I sneaked a peak and saw Dad carry two, little, red chairs up the stairs. 
Christmas came and guess what Santa brought Miriam and me? Two, little, red chairs!!
~ Bernice C.
(Inspirational Avalon client for 6 years)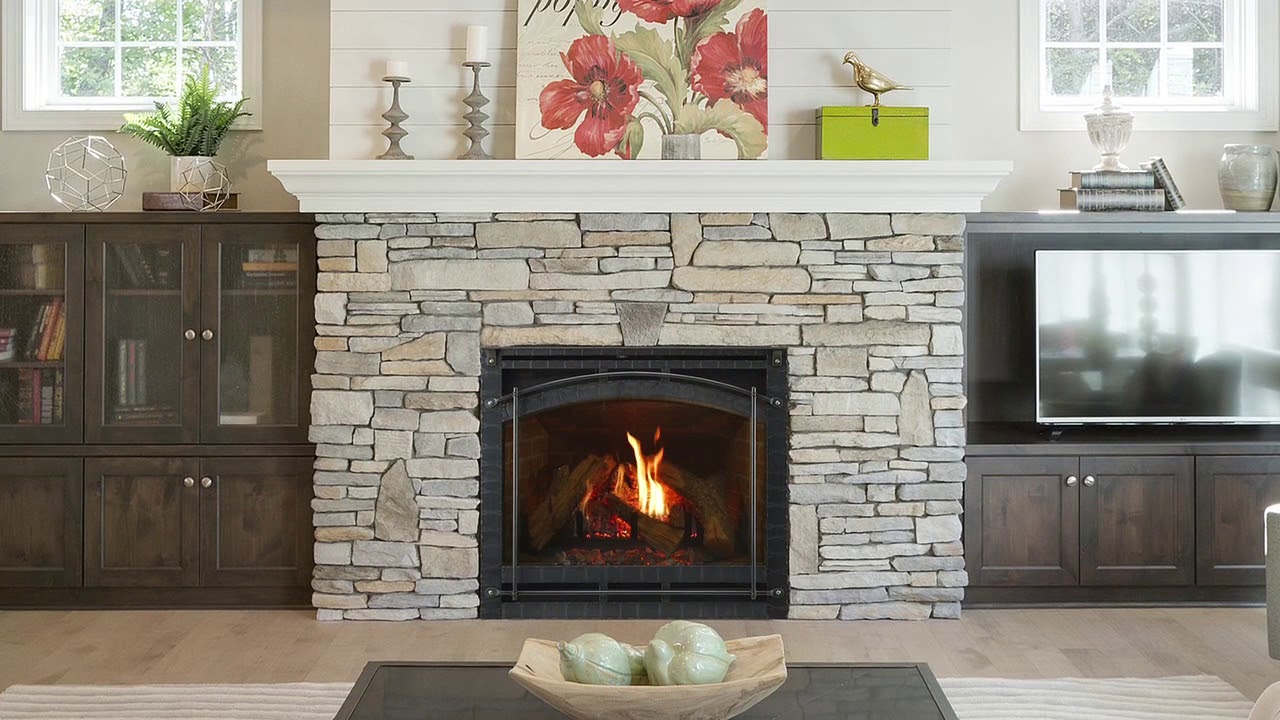 The gift that was not a present
One Christmas at my grandparents, I was in the kitchen with my mother and grandma. I was helping clean up after dinner, when the doorbell rang. My mother said maybe, it was Santa; did I want to go see? But I was too scared to go. 
When we went into the living room to check with my dad and granddad, we discovered Santa had lit a fire in the fireplace. I have no memories of what gifts Santa left over the years, but I do remember when he lit that fire in the fireplace. For me, that was so exciting!
~ Joan N.
(Adventurous Avalon client for 18 years and previously brought her mother, Beulah, to Avalon)
The excitement of Christmas lives on
One of my favorite Christmas memories was when I was six years old.  I would sleep with my older sister most nights, especially Christmas because we were both so excited for Santa to come.  I remember waking up before anyone in the house, and quietly walking down the hall, to take a peek at what Santa had brought.  As I turned the corner of the hallway, I could see the Christmas tree all lit up, and the one present I REALLY wanted, unwrapped and all set up. There was the Baby Alive baby doll with her crib and changing table. I was so excited I couldn't wait for my sister to wake up.  Santa was AMAZING!!! To this day, I still get excited about Christmas morning. 
~ Stefanie N.
(Avalon's Office Manager, Extraordinaire, and Grandmother of a real baby as of December 22!)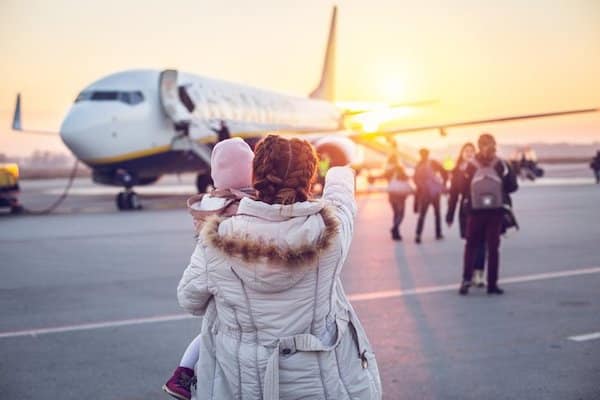 A Christmas Story that is not about Christmas
When I think about Christmas, I usually think about the days leading up to Christmas, fifty years ago. I am originally from Great Britain. On December 5, 1970, I flew from London to Los Angeles and then, onto San Francisco. There, I was met by the man I would marry and share the next 46 years of life with. It would be a second marriage for both of us as we were both widowed. I arrived exhausted, slept for an entire day and then, we drove up to Reno to be married on December 7th.
I remember saying to my new husband that he had found a safe harbor with me! And I, with him! You see, my name is Pearl, and we were married on the anniversary of Pearl Harbor day. 
~ Pearl J.
(Joyous Avalon client for 11 years)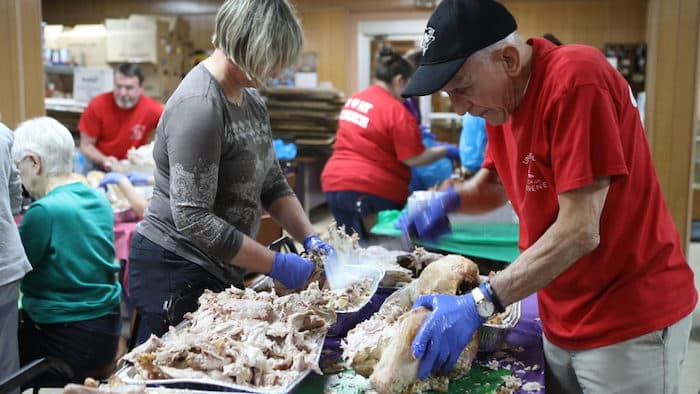 Our Most Memorable Christmas Dinner
Perhaps 30 years ago, Elizabeth and I decided to serve Christmas dinners at a local Sacramento homeless shelter, since our holiday family gathering was planned for Christmas Eve. We got up early, had a nice breakfast, and exchanged our personal gifts. Then, we headed downtown for an afternoon of service. It was wonderful to interact with staff, other volunteers, and those being served. When our shift ended, we set off to the home of a dear friend in Placerville to celebrate with part of our "family of choice."
We had insisted, given our volunteer hours, that we would not have dinner with our friends, but would join them for dessert. Driving up the hill, we realized we were starving, having not eaten since breakfast. It suddenly dawned on us that we had made no provision for our Christmas dinner. 
We drove into the late afternoon looking for a convenient place to have a bite but every place was closed. Who knew? We finally found an open, liquor store a few miles away from our destination. Their pre-made sandwiches had been cleared out, so we raided the snack food aisle and stocked up on cheese and crackers, beef jerky and a couple of bottles of water. We scarfed these treasures down, sitting in our car in the parking lot, and laughed at the thought that this was our Christmas dinner! In truth, it was perfect. We didn't really need a 2,000-calorie feast after serving those who weren't sure where their next meal was coming from.
A bit later, we arrived at our friends, and after hearing our tale of delight and surprise in the parking lot, they, of course, made up plates of leftovers, which we ate sparingly and lovingly. The whole experience brought into high relief many things about who we are (then and now, as I write this) and what we value – being of service to others, living simply, being grateful for all we have, and sharing love with an extended family of choice. That day, and that meal in the parking lot, summed up all those things quite nicely.
 ~ Elizabeth and Patrick B.
(Generous Avalon clients for 4 years and dear friends for 28 years!)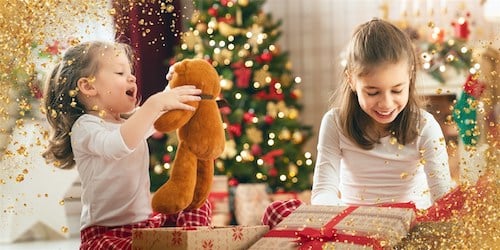 Eat your prunes on Christmas
I remember Christmas in 1925 when I was four years old.  I had told my mother that I really wanted a doll with a green dress, not a pink or blue dress but a green dress. 
In those days, Mom was away a lot so I was being cared for by a woman I called, Aunt Elsie. On Christmas, Aunt Elsie told me I had to eat all of my breakfast before I could open my Christmas gifts. Breakfast consisted of a lot of prunes. I mean, a lot. It was so hard to eat those prunes, but I did because I wanted to open my gifts.
In the very first package I opened, there was the most beautiful, doll with a green dress! She was not a baby doll. She was a girl doll with long legs. I was spell bound. I can remember that doll to this very day!
~ Gerry S.
(Outrageous Avalon client for 16+ years, and previously came in with her husband, Ralph)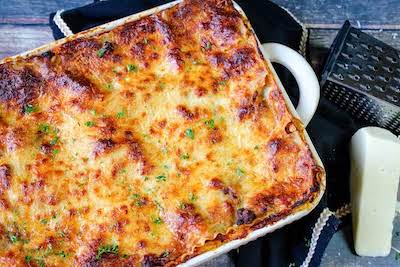 Santa's Lasagna
One of my earliest memories is a Christmas memory. I was four years old and my parents had recently divorced. I didn't really understand what it meant, but I knew that my Mom wouldn't be with us for Christmas. That didn't sit well with me.  I was informed that we were going to spend Christmas at an uncle's house far away. With all the changes in our family and not being home on Christmas, I was afraid Santa wouldn't find me. 
At Uncle Lloyd's house, after dinner, I asked about putting cookies out for Santa. For some reason, four-year-old me figured as long as the cookies were out, he'd know where to find me. You can imagine my dismay when it was revealed we would be putting lasagna out for Santa, not cookies. Surely, he wouldn't come now! Everyone knew that Santa wanted cookies and milk, not lasagna!! 
I went to bed feeling defeated and embarrassed. Who puts lasagna out for Santa? Christmas morning arrived and I walked slowly to the kitchen, expecting to see an untouched plate of lasagna, and no presents under the tree. The first thing I spotted was an empty glass of milk covered in big, red, tomato sauce fingerprints. Could it be? The lasagna plate was empty!! I then turned the corner into the living room and felt such joy and relief. Santa had found me after all! As Uncle Lloyd explained it, after eating plate after plate of cookies, the big guy was ready for something savory. For years I put leftovers out for Santa instead of cookies, and he always ate every bite.
~ Emily P.
(Awesome Avalon Hearing Healthcare Provider)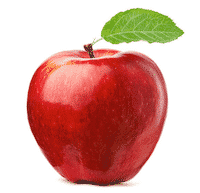 The Christmas gift I remember best
I was about four years old. It was Christmas in 1927, and we lived in Mississippi. I remember receiving an apple, a beautiful apple. I will never forget that apple!
~ Buff B.
(Avalon client for 6 years)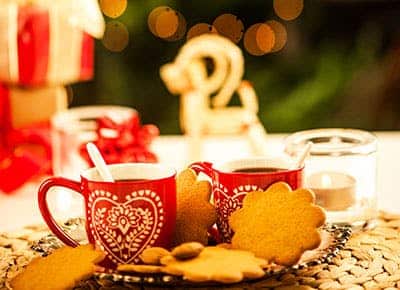 A Time To Slow Down
Christmas to me was always celebrated in a Scandinavian tradition. Christmas was a fancy affair, where a wonderful Swedish style smorgasbord (a buffet of meats, cheeses, and herring!) was served on Christmas Eve. Then we opened presents while enjoying sweets and coffee. On each present, everyone took the time to write a short 3-4 line poem hinting at the gift inside and it was the recipient's goal to read aloud the poem and guess what might be inside. Our poems were often silly and hastily written, or sometimes so very obvious what the gift might be, so we had some good laughs. As a child, I realized the beauty of this tradition forced all of us to SLOW DOWN and appreciate the time, effort, and money put into each gift. It allowed me the chance to witness the expression and moment each person has as they open their gift, which to me is as wonderful as the gift itself. Even if we didn't get exactly what we wanted, the present we did get was savored and the giver thanked for each gift. We still reserved Christmas morning for stocking stuffers from Santa, but the magic of Christmas to me was always in the day-long celebration on Christmas Eve. It left the indelible impression to be truly thankful for what you are given, and not just for what you have at the end of the day.
~ Stu. S
(Creative Avalon Client for 3 years)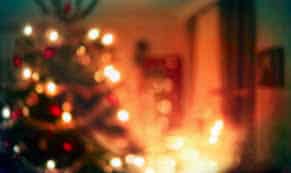 Two Christmases, every year
Long before I came along, my grandparents divorced. My grandma became the matriarch of the family, and my grandpa mostly went about doing his own thing. Grandma hosted every holiday. Her house was the buzzing hub of the family, and she was the master chef who orchestrated important family meals. 
Grandpa played golf full time and would occasionally attend birthdays and graduation-type events. Growing up, my two sisters, my cousin and I essentially had two Christmases every year. One at grandma's, one at grandpa's, and the contrast between the two could not be greater. Every year on Christmas eve, we would go for dinner at grandpa's house, and then we would do Christmas day at grandma's home.
On the way to grandpa's house, us kids would count the houses with Christmas lights while we fidgeted with excitement and anticipation about receiving our one, biggest, best gift that night. This was when I would get the Nintendo, the remote-control car, or whatever main toy we asked Santa for that year. 
Grandma would always decorate her house from top to bottom, and her real Christmas trees popped with different themes from year to year. Grandpa's house would never change, his only decoration being the same, familiar, artificial Christmas tree every year. A very young me, probably asked Grandpa why he never changed his ornaments or tinsel like Grandma did. I cannot remember his answer, but I do remember that he smiled warmly at me and casually gave a passive response. Each year at grandpa's house, the same tasteful, but simple décor would be exactly as we saw it the year before, and the same lonely Christmas tree had been placed quietly in the same corner next to the fireplace.
Fast forward many years later, an 18-year-old Alan arrived at this same house I'd been to every Christmas eve, but this time it was a hot, summer day. I was moving in with my grandpa while attending college. As I walked through the front door, in the middle of August, there was that same Christmas tree sitting in the corner. It was that day I learned that the tree never changed or moved because Grandpa had left it up year-round! Brilliant. While I prefer Grandma's way of doing things, I'm inspired by Grandpa's time-saving technique.
~ Alan M.
(Brilliant Avalon Hearing Healthcare Provider)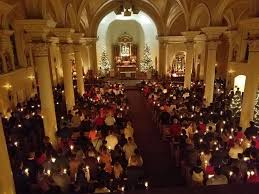 Walking to midnight mass
When you asked me about a Christmas that I remember, what came to mind was walking to church late at night with my father and some of my older brothers and sisters.  I am the eldest of ten children. I was born and raised in Holland. You were allowed to go to midnight mass only IF you could walk all the way into town and back.
On Christmas Eve, we would walk to church along this narrow path in the snow. I can still hear the crunching of the snow as we took each step. We walked this path in the light of the moon and stars reflecting off of the snow. It was usually pretty dark. My mother would stay home with the younger children and prepare the food for when we all returned from church. I remember how good it felt to drink hot tea and eat Christmas bread (Stohlen) while sitting around the kitchen table with my family. I still love that feeling, everyone at the table, together!
~ Doris O. 
(Grateful Avalon client for 5 years and Betty's Mom, forever!)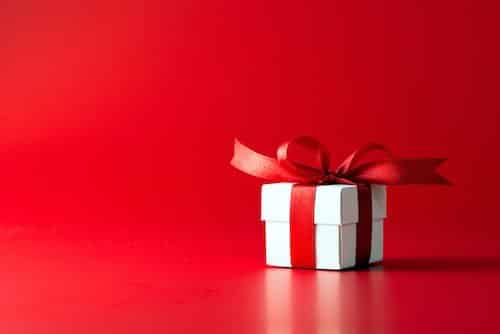 The greatest gift of all
Life alone has been the greatest gift! 
And knowing you has been a gift, Betty.
We love you and love your emails!
Keep doing wonderful things.
~ Leon S.
(Gracious Avalon client for 9 years)