Get The Best For Your Loved Ones
The first step toward improving your hearing is to READ OUR GUIDE. The next step would be to consult with a hearing professional who can evaluate your loved one's hearing loss. Let Avalon Hearing's Care Coordinators explain the process and discuss how best to schedule a group hearing test for you and your loved one.
We will be sure to cover any questions or concerns you have.
At our office, we have complimentary coffee, tea, water. There is plenty of parking and wheelchair accessible entry.
What People Are Saying About Avalon Hearing
Avalon stays with you throughout the hearing aid process. The Avalon team works to make sure you have the best hearing possible. Their patience and kindness combined with their knowledge and technical skills make for an incredible experience. I recommend Avalon highly and without any reservation.
We feel very lucky to have found this place, Avalon Hearing. First was the hearing test. Second, Betty explained to us, in a way we could understand, how hearing, and hearing loss, works. Jean was fitted with a hearing aid, it helped her much more then the one she had. We come in for regular scheduled tune ups, as technology improves, we stay updated to keep Jeans hearing as good as possible. Over time we have become family
The ONLY place to go for hearing aids! My goodness; the overwhelming care, kindness, thoroughness, explaining of the process can't be over stated. Once one becomes a client, one is adopted by this staff! Hearing aids are checked and cleaned regularly at no more charge. Hearing is tested, ears checked and any issues are resolved. They KNOW each and every client as a family member!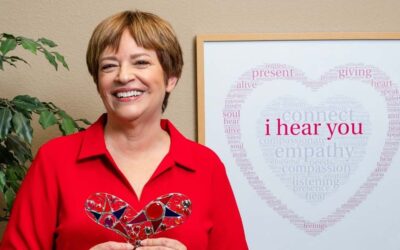 Dear Avalon family, Thank you for opening up and reading, Take Heart today. This is the 100th edition of Take Heart so I am taking time to see what's on my heart about human connection and hearing. I only know about this milestone because of Stu Stu collaborates with...
read more