Dear Avalon family,
This week's Take Heart is taking a different twist!
Would you please help me? I need your feedback.
With over 40 years of experience in the hearing healthcare field, I continually choose to grow and learn, finding new and better ways to help people affected by hearing loss.
That's why I put myself into a Masterclass Program
I am conducting a survey on the Quality of Communication and Connection in relationships impacted by hearing loss for my upcoming Masterclass project.
I need at least 100 responses to my survey
I would love input from both YOU and YOUR LOVED ONES
The survey will take less than three minutes
And I would be delighted to share the results with you and your loved ones as soon as all the information is collected.
There are two versions of this survey:
one for married couples
another for single people who are in all sorts of relationships and friendships
Please click the link below:
Thank you from the bottom of my heart for making the effort to help out with this survey!  
And remember to ask your partner or a loved one (adult son or daughter, grandchild, or close friend) to take 3 minutes so I can get their feedback also. It's important to get everyone's perspective.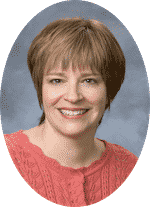 PS: A hearing problem IS a family problem. No one should do their hearing loss alone. In fact, good communication and life, work best when the people closest to you get involved in your hearing care journey. That's easier said than done. But I'm committed to find unique ways for people to stop coping  and start living, truly connected in spite of hearing loss. Will you help me?